2.5 Gbps for 5G Ultrasonic Download Speed
Dual-Band 6 Streams 3 Gbps WiFi 6 Speed
Qualcomm® 5G Modem + Quad-Core 1 GHz CPU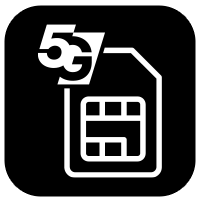 Plug and Play
Fan-less Design
High-Efficient Antenna Design
Offering exceptional speed, coverage, and capacity, the Linksys 5G WiFi 6 Router is the next generation of wireless technology. This 5G WiFi 6 router delivers true gigabit wireless broadband speed-up to 2.5 Gbps and WiFi speeds-up to 3 Gbps-to every corner of your home, including outdoor areas. It can handle as many as 60 devices, so laptops, televisions, smart-home systems, and more can all operate simultaneously with ease. With the plug and play feature, setting up your system is fast and easy, so you can enjoy the next evolution of wireless networking in a matter of minutes.
Qualcomm® Snapdragon™ X55 5G Modem + Qualcomm ® Quad-Core 1 GHz CPU 5G Chipset
World's advanced 5G technology leader provides the unprecedented experience.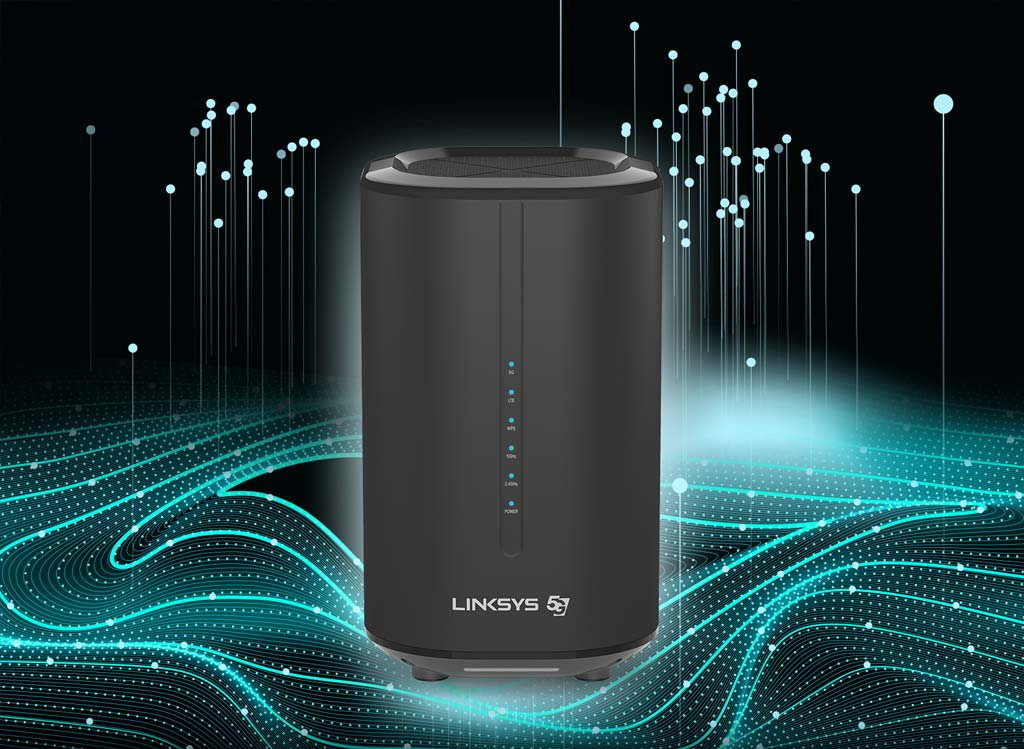 Gigabit Broadband simply with a plug and play
Enjoy the 5G ultra speed with 5G SIM card* wherever you want.
*5G SIM card to be provided by Telecom providers.
Unique heat dissipation design maintains system performance at all times without a built-in fan
Advanced aerodynamics design for efficient heat dissipation; there is no need for an additional fan which usually make noises and collects dust.
High-efficient antenna design for 5G signal optimization and zero WiFi dead zones
To ensure the quality of signal transmission and reception, 4 dual-band high gain and sensitivity antennas are built in. There are also 4 ultra-wideband MIMO optimized antennas specially designed for 4G / 5G signals.
Supports Even the Biggest WiFi Hoarders
With 4x the capacity of WiFi 5, WiFi 6 provides enough bandwidth for as many as 60 devices. And MU-MIMO (Multi-User Multiple-Input Multiple-Output) technology allows downloads and uploads on eight devices simultaneously.
Technical Specs
5G/LTE Network
5G network frequency bands: N1, N3, N78, N79
4G network frequency bands: B1, B3, B7, B8
Chipset
Qualcomm® Snapdragon™ SDX55
WiFi Standard
802.11a/b/g/n/ac/ax
WLAN Speed
2.4GHz: 600Mbps
5GHz: 2400Mbps
2 x Gigabit Lan Port
1 x Nano SIM card slot
Operating Temperature
0-40˚C
Storage Temperature
-20˚C to 60˚C
Dimensions
130 x 130 x 222 mm
Weight
1.1kg